Hungarian Type I Handle Color Variations
While going through some containers to sort through stuff, I thought I'd snap a couple of photos that show the varied colors of the Hungarian Type I bayonet handle. Of course, there's variations with the handles themselves and slightly different shades out there but these photos were just quick shots of some interesting color patterns and shades - the three on the left are the first or early model of the Type I bayonet (usually indicative of the nice marbling and serial numbers) and the three on the right are later models of the bayonet.
Unfortunately, I missed using the actual sunlight which really brings out the true colors so regular light and flash had to suffice.
From left to right (as you look at the photos):
* medium maroon with red marbling
* light red with maroon marbling
* dark maroon with pink marbling
* dark "chocolate" brown
* dark maroon
* red/brown
(with flash)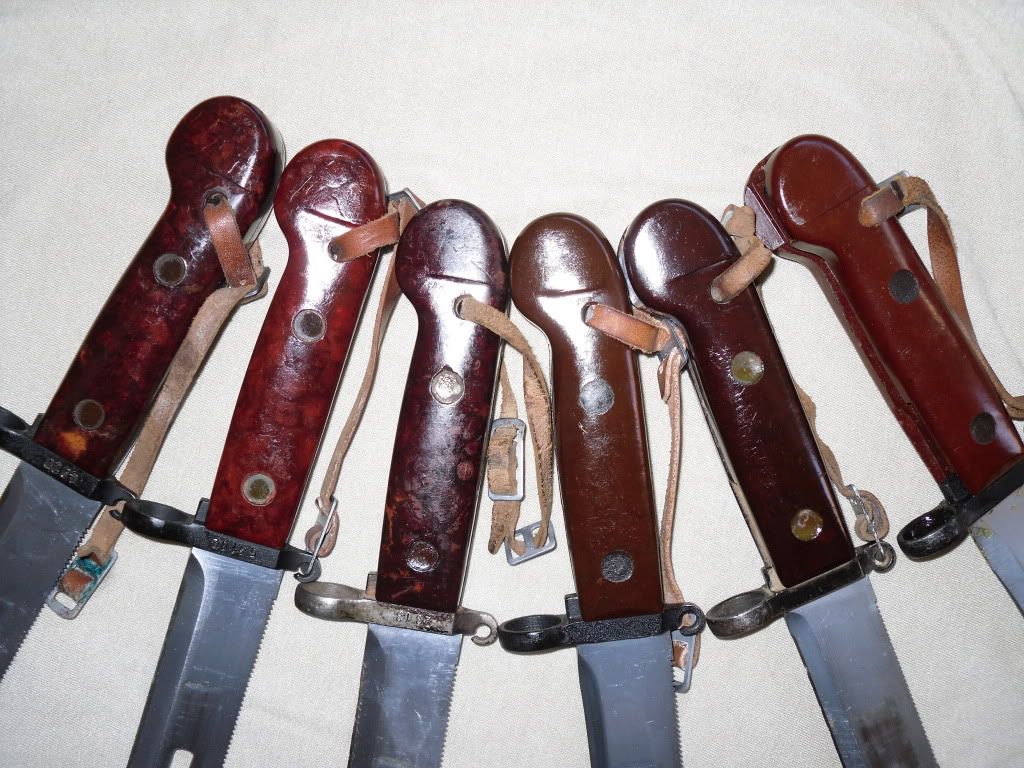 (without flash)