I know there's a few Kalashnikov bayonet collector folk on the forum and a first post with this on the forum might be interesting to some. Finally got a camera I'm satisfied with and had some time to take photos of a rarely seen bird - the Romanian Type II bayonet. It's probably one of the most uncommon and likely rare bayonets in the Kalashnikov bayonet collecting community. It's estimated there's probably about three or four collectors out there known to have one and the known serial numbers fall within about 200. A definate hard-to-get piece.
Without further delay, here's some reference photos. One might note the scabbard is somewhat similar to a Russian Type II Izhevsk factory scabbard but it's slightly different. I'll try to do a complete photographic line of evolution/unusual variants of the Romanian Kalashnikov bayonets in the near future:
(if you're going to save the photos and post them somewhere later, I don't have a problem but at least give some credit for them.
)
In scabbard
Outside of scabbard (left side)
Outside of scabbard (right side)
View of the serial numbers
View of the factory mold markings
Scabbard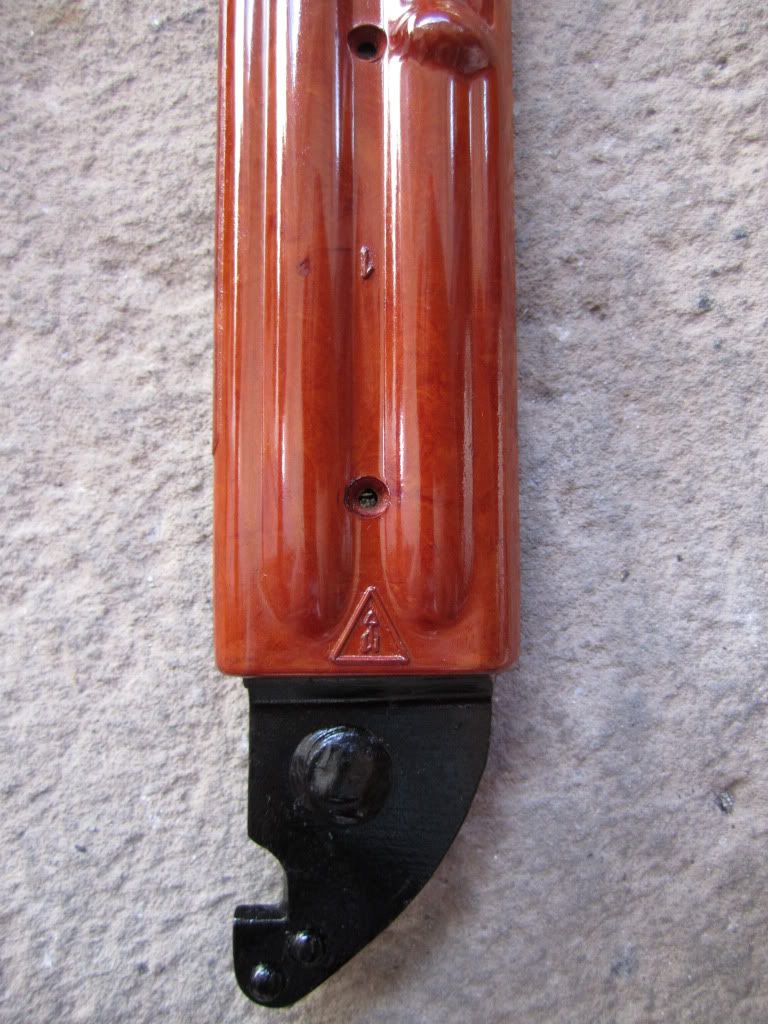 "C" stamping with light inspector stamping either side of crossguard